Nope. No stars. And it isn't even about the fact that I'm about done with the whole star system. That is another conversation for another day. There aren't any stars on this review because there isn't any way to star this review. Why is that? Glad you asked. Maybe you didn't. I'm going to tell you anyway.
While reading Venators: Promises Forged by Devri walls, I rooted for the characters. I sighed in desperation for the characters. I was shocked by the revelations of deceit, intrigue and political maneuvering. So,what's the problem? Glad you asked, again.
Thank you to Brown Books and Edelweiss for an ARC in Exchange for an honest review.
Despite knowing there is a third book coming I was internally screaming over the inability to flush out certain storylines enough while completely wrapping up just one (and no I won't tell you which one). Meanwhile, let's not get into the irrelevance of death. Although I get the dramatics of being on the brink of loss and having someone saved, if you take it too far? You lose the suspense of wonderfully written drama, dialogue, action and intrigue.
And that is what I had throughout the book. From Walls' ability to suck readers into the mesmerizing and seductively dangerous world of the Queen Feena's Fae World to the dynamic action scenes that were written packed with heart pumping kick.
She draws readers in and then provides insight to the thoughts and feelings of each character with such enthralling detail that you can feel their agony, hope and conviction so deeply, it becomes your own. The dialogue is authentic to each character. It doesn't stray or change to suit the plot, the scene or twist in developments. It is witty, smart, heart-felt and purposeful.
That is what makes this review so hard to write. Because in-between all these amazing pieces are the parts that make you want to scream. There is the council intrigue that happens in a paragraph and you never hear about it again. ONE. PARAGRAPH. And it is a big deal because it pits the council head of the fae against the council leader of the elves. Towards the end of the book something happens that could be related to that one paragraph in a big way, but you can only guess because it is so intangible that it is a big leap, but how can you not draw that conclusion? Frustration abounds.
Then there is Ryker. And Zio. Again. First, with Ryker. I'd assumed after Ryker was so unceremoniously dumped in the first book… quite literally with the evil sorceress Zio that surely, we would get that storyline in Promises Forged. Especially since Rune was dogmatic in wanting to rescue her twin from Zio's evil grip. So much so, she made a deal with the head of the council, and vampires- Dimitri at the end of book one, Magic Unleashed.
Well, not really. We get a glimpse at Ryker's life in the castle with Zio. Zio's plan is to convince Ryker that his sister has forsaken him and that it is the council that is evil (although she isn't completely wrong- they have their flaws but Zio really is the treacherous one here), and Rune has turned her back on him to work with them- with his arch-nemesis from the other side- Grey. So, she goes and gets a she-wolf that survived the attack and convince Ryker of Rune's savage ways.
Ryker begins giving in to the anger that he's always harbored from that day the goblins showed up on the other side and guts the she-wolf. And that's it. Still not convinced of anything that storyline stops. RIGHT. THERE. I kept waiting for it to come back and somewhere with around fifty pages left, really lost my grip on reality. BECAUSE WHY? WHY and WHY? WHY WOULD YOU NOT BRING THAT STORY LINE BACK? Because….
EVIL ZIO. Second, Zio. From the very beginning of Magic Unleashed we hear about the evil goblins doing the biddings of Zio, the evil sorceress. And yet still we have barely gotten any backstory and storyline with her. We got a glimpse but not much. We got a whole storyline from the evil Queen Feena and the back history of Tate's family, although still left on a cliffhanger. Although, that is fine- great even because there IS a book three. I expect there to be cliffhangers. But we leave, AGAIN, this huge storyline just barely scraped with Zio and Ryker.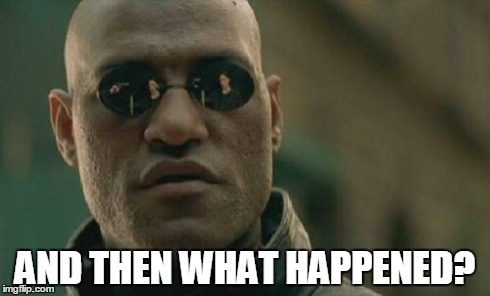 Plus, the council members burgeoning plot against each other (already mentioned) that we barely know anything about, three major cliffhangers at the end of Promises Forged, Ryker and Zio and wait for it…
We find out Verida is Dracula's daughter. That is mentioned A LOT but barely dealt with, but we have PLENTY of time to tell Beltran's and Verida's entire love-life backstory, which could have been done in a paragraph. <more internal screaming>
I can't imagine there isn't a whole lot more coming from this dysfunctional family. Especially since there are hints dropped that she has her own motivations that have something to do with stopping her father, which indicates he is STILL ALIVE. Why mention that if Dracula isn't going to make an appearance? I will be gutted if Dracula doesn't make a spectacle of himself in book three.
That leaves a whole lot of juiciness for book three to unravel all by itself. I fear that storylines barely will be scraped, brilliant ideas that Walls could weave magic with, will be sorely rushed. They will not reach their full potential because they were so unevenly paced through book one and two. This is the frustratingly part of an otherwise amazing series.
This is the internal screaming battering against the amazing things that I could go on and on about in both Magic Unleashed and Promises Forged. I had said in my review of Magic Unleashed that we got just enough to keep us wanting more because I assumed things would even out in Promises Forged. But one whole storyline was the focus and now I will hold my breath for the third book, and hope that Walls can pull this out.