This meme is hosted at Wishful Endings, to spotlight and discuss the books we're excited about that we have yet to read. Generally they're books that have yet to be released. It's based on Waiting on Wednesday, hosted by the fabulous Jill at Breaking the Spine. If you're continuing with WOW, feel free to link those up as well! Find out more here.
I'm telling everyone again. I'm going to repeat myself many times. ORBIT IS UP TO THINGS THIS FALL/WINTER. And it is intense!!!
Saturday I told you about The Bone Ships by R.J. Barker <– link (It is in today's WWW post and you'll get a glimpse later this week!) There is also more titles you'll get introduced to next week)!
NOW! This week's "can't wait for title," was first introduced with last week's First Line Friday First Line Friday when we all said hail to the Bitch Queen (Link highlighted).
Now, we get to meet her…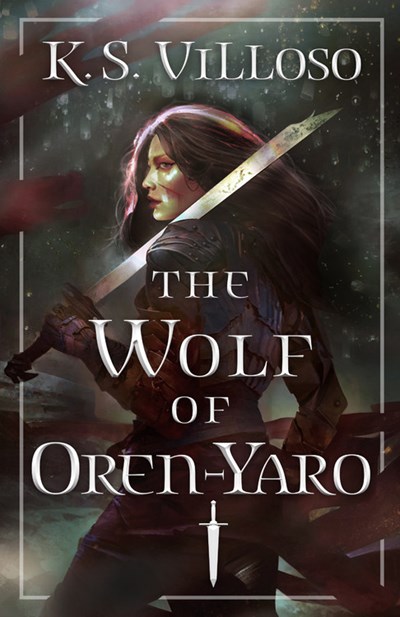 Title: The Wolf of Oren-Yaro (Annals of the Bitch Queen Book #1)
Release Date:  February 18, 2020
Publisher:  Orbit Books
Goodreads Link To Add To Your Shelves!
Synopsis:
A queen of a divided land must unite her people, even if they hate her, even if it means stopping a ruin that she helped create. A debut epic fantasy from an exciting new voice.
"They called me the Bitch Queen, the she-wolf, because I murdered a man and exiled my king the night before they crowned me."
Born under the crumbling towers of Oren-yaro, Queen Talyien was the shining jewel and legacy of the bloody War of the Wolves, which nearly tore her nation apart. But her arranged marriage with the son of a rival clan should herald peaceful days to come.
However, her fiancé's sudden departure before their reign begins puts a quick end to those dreams, and the kingdom is fractured beyond repair.
Years later, Talyien receives a message, one that will send her across the sea. What's meant to be an effort at reconciling the past becomes an assassination attempt. Stranded in a land she doesn't know, with no idea whom she can trust, Talyien will have to embrace her namesake.
A wolf of Oren-yaro is not tamed.